FREE SKATE DETERRENT - MUSHROOM THREADED STYLE SPEC SHEET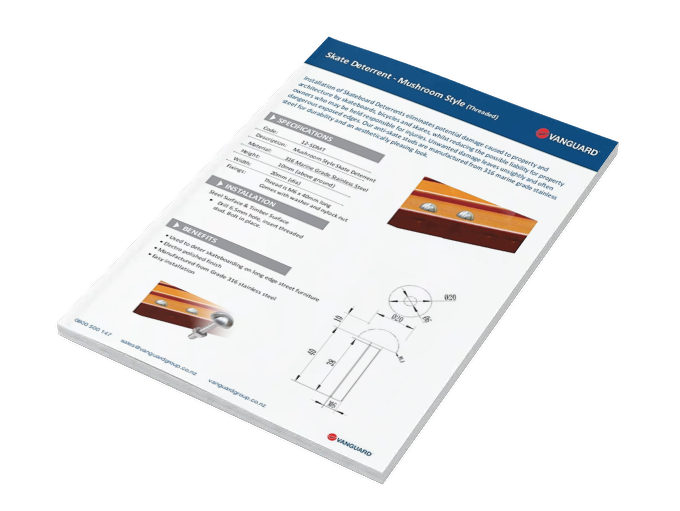 Download your copy
Installation of skateboard deterrents eliminates potential damage caused to property and architecture by skateboards, bicycles and skates, whilst reducing the possible liability for property owners who may be held responsible for injuries. Our anti-skate studs are manufactured from 316 marine grade stainless steel for durability and an aesthetically pleasing look.
This spec sheet includes the following product information:
Specifications

Benefits

Installation
Simply fill out the form below to receive your free copy of the spec sheet via email.