FREE INTERLOCKING RUBBER SPEED HUMP 75MM SPEC SHEET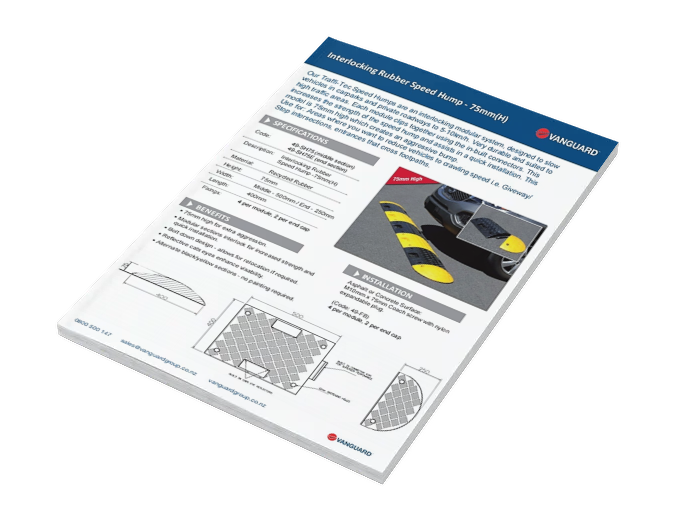 Download your copy
Our Speed Humps are an interlocking modular system, designed to slow vehicles in carparks and private roadways to 5-10km/h. These are very durable and suited to high traffic areas. Each module clips together using the in-built connectors. This increases the strength of the speed hump and assists in a quick installation. This model is 75mm high which creates an aggressive bump.
This spec sheet includes the following product information:
Specifications

Benefits

Installation process
Simply fill out the form below to receive your free copy of the spec sheet via email.