FREE SUPAGRIP SAFE KERB RAMP SPEC SHEET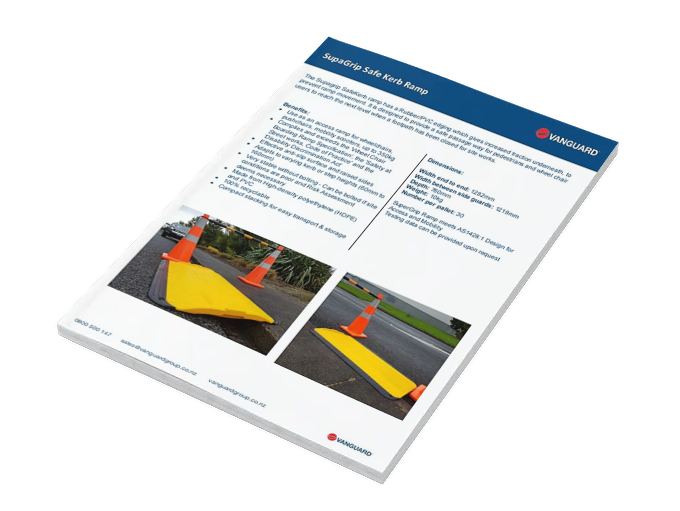 Download your copy
The Supagrip SafeKerb ramp has a Rubber/PVC edging which gives increased traction underneath, to prevent ramp movement. It is designed to provide a safe passageway for pedestrians and wheelchair users to reach the next level when a footpath has been closed for site works.
This spec sheet includes the following product information:
Simply fill out the form below to receive your free copy of the spec sheet via email.