FREE OUTDOOR ECONOMY MIRROR SPEC SHEET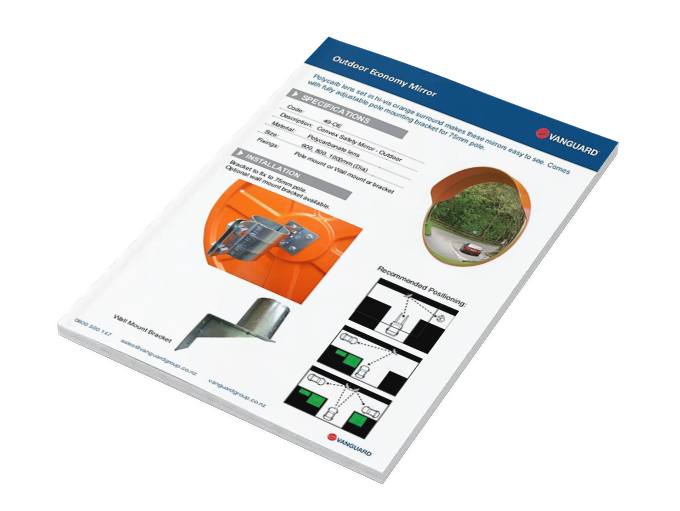 Download your copy
A general purpose lightweight mirror designed for all outdoor industrial applications. It comes with a fully adjustable pole mounting bracket for the 75mm pole.
This spec sheet includes the following product information:
Specifications

Installation and recommended positioning
Simply fill out the form below to receive your free copy of the spec sheet via email.