FREE SPEED CUSHION 75MM SPEC SHEET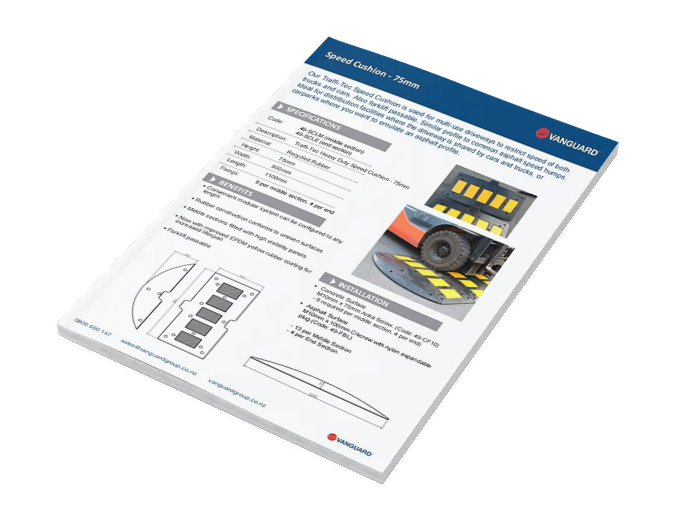 Download your copy
Our Speed Cushion (75mm) is used for multi-use driveways to restrict the speed of both trucks and cars, it is also forklift passable. It has a similar profile to common asphalt speed humps, however, is a more heavy-duty alternative. These are ideal for distribution facilities where the driveway is shared by cars and trucks, or carparks where you want to emulate an asphalt profile.
This spec sheet includes the following product information:
Specifications

Benefits

Installation
Simply fill out the form below to receive your free copy of the spec sheet via email.