FREE SPEED CUSHION 50MM SPEC SHEET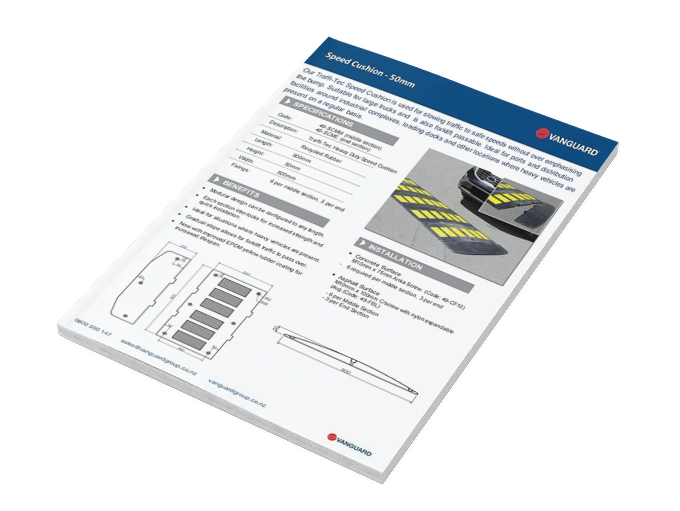 Download your copy
Our Speed Cushion (50mm) is used for slowing traffic to safe speeds without overemphasising the bump. Suitable for large trucks and is also forklift passable. Ideal for ports and distribution facilities around industrial complexes, loading docks and other locations where heavy vehicles are present on a regular basis.
This spec sheet includes the following product information:
Specifications

Benefits

Installation
Simply fill out the form below to receive your free copy of the spec sheet via email.